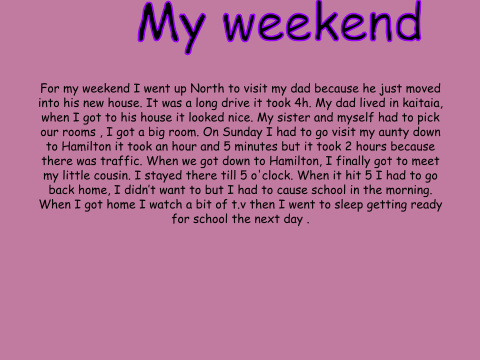 WALT:Reflect on what we did in our weekends
Yesterday we had to reflect on what we did in the weekends.For my weekends me and my sister went up north to see my dad cause he moved to his new house and I stayed there for one night . On Sunday I went to Hamilton to go see my Aunt's little baby. My weekend was very fun I wish I could do this again.
Thank you for reading and please leave a comment.