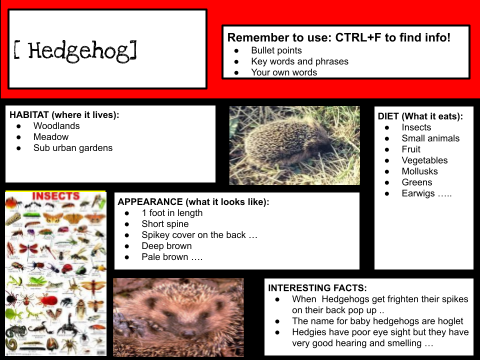 WALT find information about common pests in Tāmaki Makaurau.
Today for writing we had to do a research on different types of animals .. Our questions were what is the habitat , what is their diet , what do they look like and what are some interesting facts about your animal .. My animal that I picked was a hedgehog so I had to write facts about the hedgehog ....
Thanks for reading .....
Comment if there's any feedback or feedforward .....