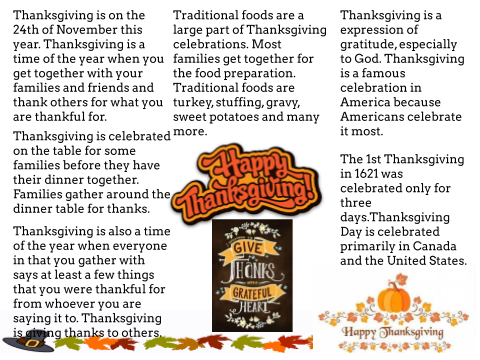 WALT: Choose a November celebration to reflect on as part as our Inqury
Today the November celebration that I choose was Thanksgiving I worked with a friend (Nita) . We choose Thanksgiving because we know a lot about this celebration and we also chose this celebration because this is our favourite November celebration either than Guy Fawkes. Thanks giving it a time of the year when family come together at one relatives house and give thanks to others . Thanksgivings is a expression of gratitude but especially to God . The whole family sits around the dinner table and says what they are thankful for what they did for them .
Thank you for reading.