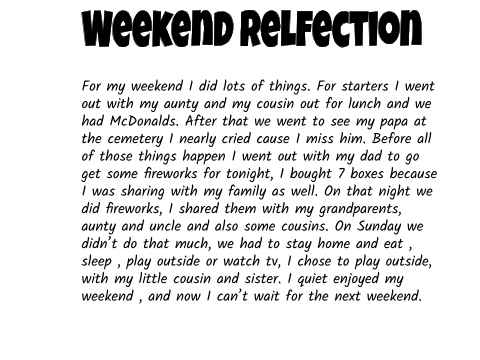 WALT: Reflect on what we did in the weekends.
For my weekends I did lots of things. For starters I went out with my cousin and aunty out for lunch . After that we went to go visit my papa at the cemetery, I nearly cried cause I miss him a lot. Before all of this I went out with my dad to buy fireworks , we bought 7 boxes because we were sharing with our family. On that night my family came and we started to do fireworks. On Sunday we didn't do that much, we got to pick either go play outside or watch t.v but me and my cousin and sister chose to play outside. I enjoyed my weekend and can't wait till the next.
Thanks for reading.I hoped you enjoyed.
Please leave a comment about what I need to improve on next time.